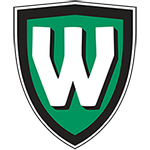 Contact Willow RV Caravans
We are a 100% Australian owned company, with our manufacturing facility located in Pakenham, Victoria, Australia.
Get in touch anytime and talk to us about your new caravan or camper trailer – we service Australia wide but we're locally based in Victoria. We're happy to answer any question you have, or provide you with an estimate. You can call, send an email, get social, or simply complete the enquiry form below.
79 Bald Hill Road, Pakenham, VIC 3810
Office Hours
Monday to Thursday:
8.00am – 4.00pm
Friday:
8.00am – 2.00pm
Get In Touch
Submitting an enquiry is quick and easy — helping us get back to you sooner with the right information!
Locate Your Local Dealership
No matter where your travels take you across Australia, we'll be there for you. Whenever you wish to arrange expert service and maintenance or simply seek informed local knowledge, our skilled and friendly dealership network is ready to help. To contact any one of Willow RV dealerships please scroll through our listing below.