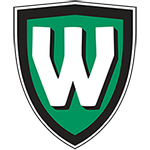 Let your journey begin with…
Willow RV Caravans
We are a 100% Australian owned company, with our manufacturing facility located in Pakenham, Victoria. We are proud of our over 45 years of combined experience in the research, development and production of recreational vehicles, and we go out of our way to pay attention to what our owners want! Taking the great ideas and feedback of current customers, consulting caravanning experts, and listening to serious travellers is how we shape the innovative features and standout quality of the entire Willow RV range.
Willow Expertise
The Willow RV range has been developed by our team of experienced design engineers. When creating a design, we use Solid Edge, the latest 3D computer technology that can fully assess the vans for ergonomics, stress points and feasibility before proceeding to a prototype build. Our contemporary modular design means you get to choose from an extensive choice of features and options.
Caravan Insulation
Our caravans are fully 100% insulated, providing you with a barrier against extremes of the harsh Australian climate. The Insultuff one-piece floor, walls and roofs are made up of cladded high density foam composite and polyurethane structure, which protects you from the elements, including rising cold and moisture. Also offering hail-resistance, with the added benefit of being extremely lightweight, your Willow is the perfect travel partner!
Caravan Safety & Security
As caravanners ourselves, we understand the importance you place on feeling safe and protected while travelling, that's why we put a lot of effort into the security of our vans. From our European designed safety door with inbuilt screens, to our Australian approved gas and electrical compliance and market leading suspension and braking systems, your safety while on the road is our priority.
Caravan Construction
Our van walls, floors, roofs and furniture are all machined using the latest computer numerically controlled technology. We take pride in our focus on the details and exceptional functionality within every design. Combined with our tough and lightweight composite internal cabinetry material, your new van is durable and looks great thanks to our modern and fresh interior designs!
Caravan Suspension & Chassis Design
All Willow RV caravans are designed with unique weight distribution functionality to ensure you have the confidence of superior towing stability. Each caravan is built on a foundation of our market leading, independently engineered, and hot dipped galvanised Australian steel chassis, offering a strong yet lightweight frame, with AL-KO independent trailing arm suspension and off-road brake system. 
Caravan Accessories
At Willow RV, we know that you use multiple brands in your caravan and that finding the perfect accessory for the different equipment manufacturers can be time consuming and costly. Did you know that we support a full range of accessories for the products we sell? Plus, we can also reliably source accessories for most other manufacturer equipment.
Our range of caravans is a reflection of our design philosophy of quality and innovation. At Willow RV we understand that unpredictable weather and extreme climates mean our customers are looking for a sanctuary away from the elements, as much as a way to be closer to nature, and that's why we put as much care into our interiors as our exteriors.
Solidly built with quality standard features from roof to road, our chassis are extremely tough, made of fully welded, hot dipped galvanised Australian steel. Surprisingly lightweight and smooth to tow, our range of vans will gladly follow wherever you venture, and once there you can fully relax and unwind without a care in the world.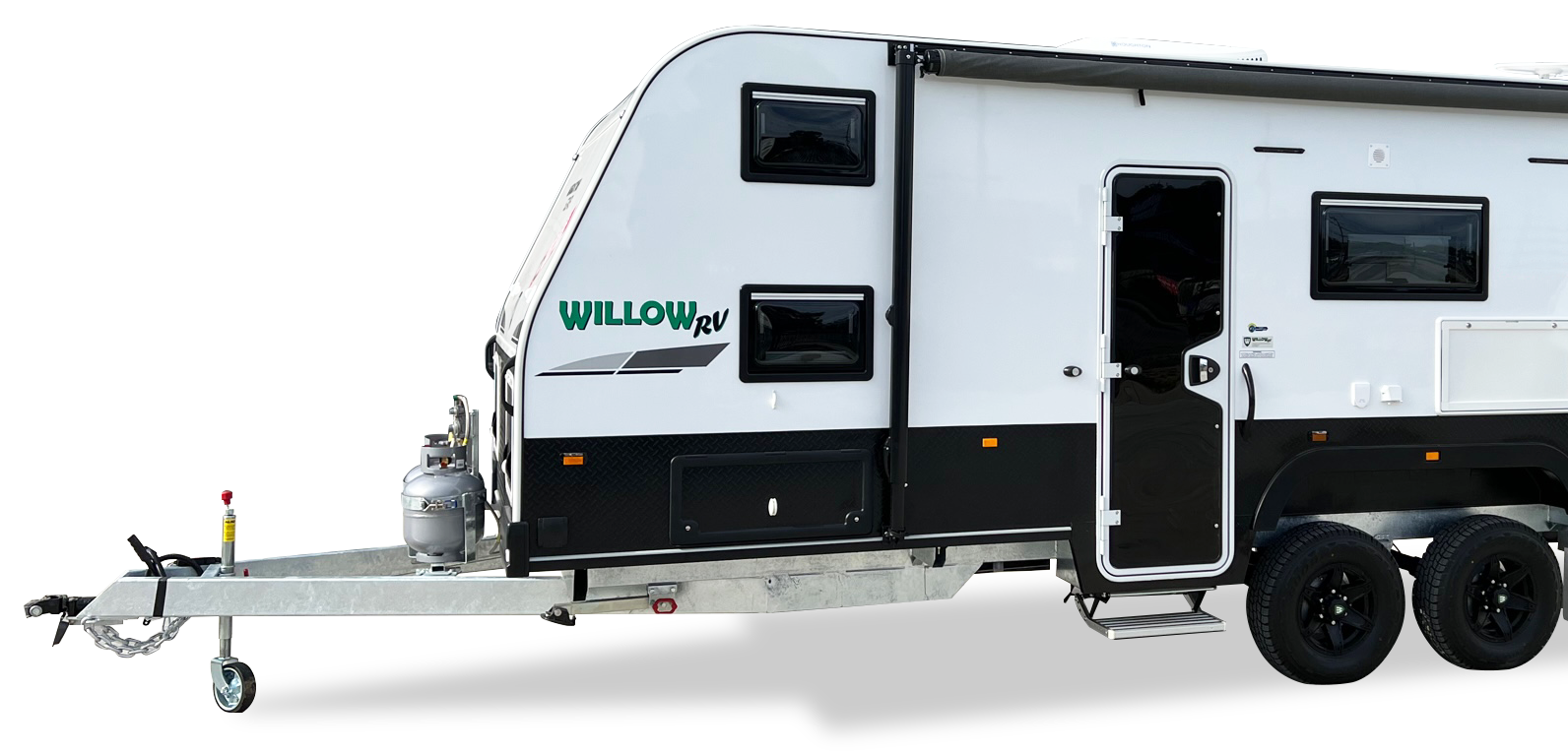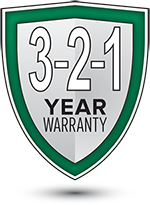 At Willow RV, we know that confidence in the ability of your caravan is paramount to the success and enjoyment of your travels.
Willow RV offers a 3-year structural warranty on all components manufactured by Willow RV. Bought-in fitted components are supported by component suppliers' own warranty terms and conditions.
From the moment you register your brand new Willow, you are covered, so let your journey begin and enjoy the peace of mind that a Willow RV offers.
Get In Touch
Submitting an enquiry is quick and easy — helping us get back to you sooner with the right information!