Van Roam'n with a Illawarra 6520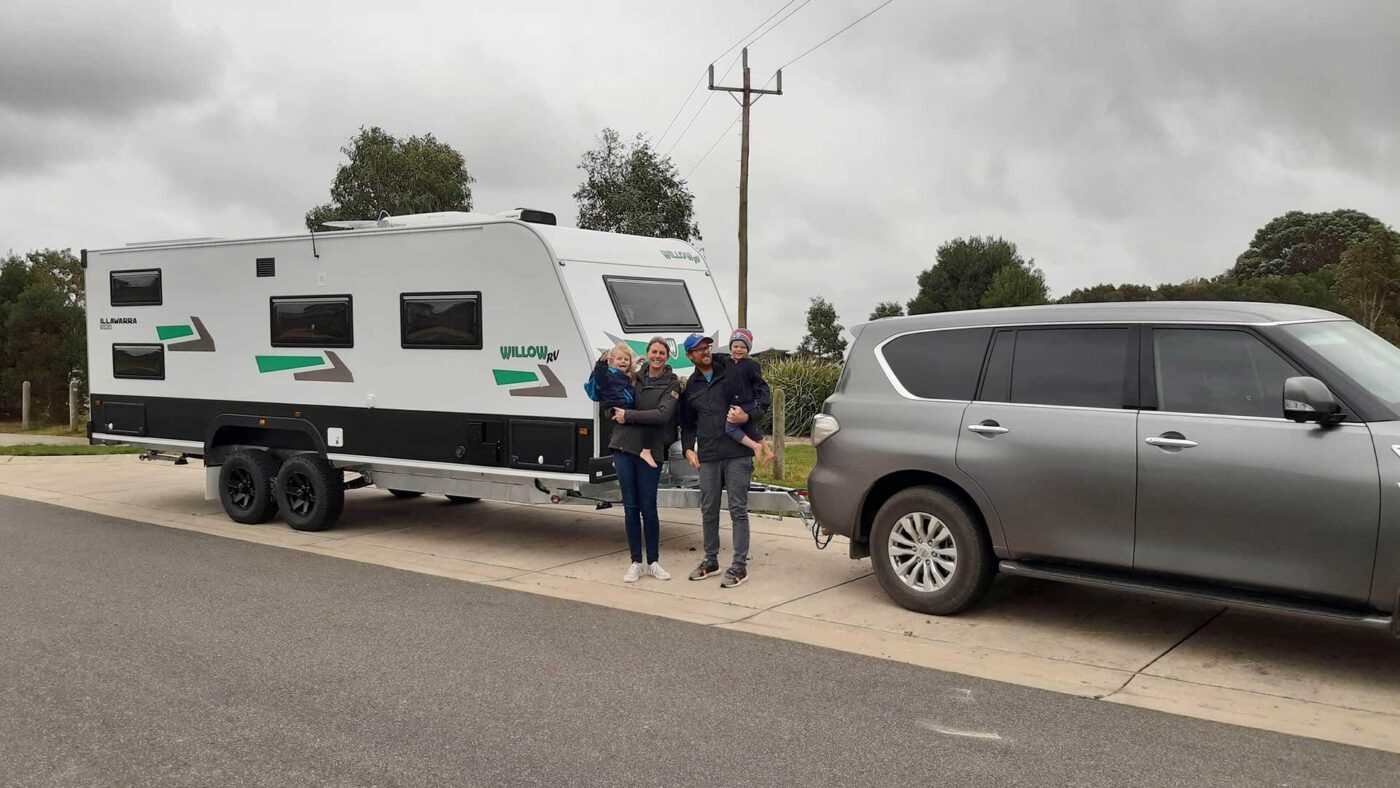 We are Reece (38), Gemma (36), Ida (3) & Ari (2) from Tasmania. We've been road tripping Australia since 2015 and caravanning full-time since 2018.
In 2015 we got married and took an 18 foot off road van up the middle and through the Kimberley for our honeymoon. We travelled 30,000km over 8 months and had a ball. We then returned to 'normal life' but it didn't take long for us to get itchy feet.
In 2017 we had our 1st baby and purchased a second hand family van. While on maternity leave we travelled the East Coast with Ida between the ages of 5.5 months and 10.5 months. During this "holiday" we fell pregnant with baby #2.
In 2018 we set off "full-time" with 2 kids under two. We visited the Brisbane Caravan Show and were so impressed with the construction method and build quality that we upgraded to our first Willow RV. Our Conifer 620 was our home on wheels for the next 23 months as we did a full lap of Australia, stopping for work as we go.
In 2020 we realised we wanted to continue this lifestyle and co-designed a larger Willow RV family van to suit our family and style of travel. We wanted extra payload in order to carry Reece's plumbing hand tools and incorporated a larger kitchen and king size bed. We picked up our new Illawarra 6520 just before the second wave covid lockdown.
We are currently exploring the island state of Tassie with our new van in tow. We look forward to getting back to the big island next year once covid dies down. If you see us out and about please come and say hi, we love meeting people.