Travel in style with your new Ironbark Caravan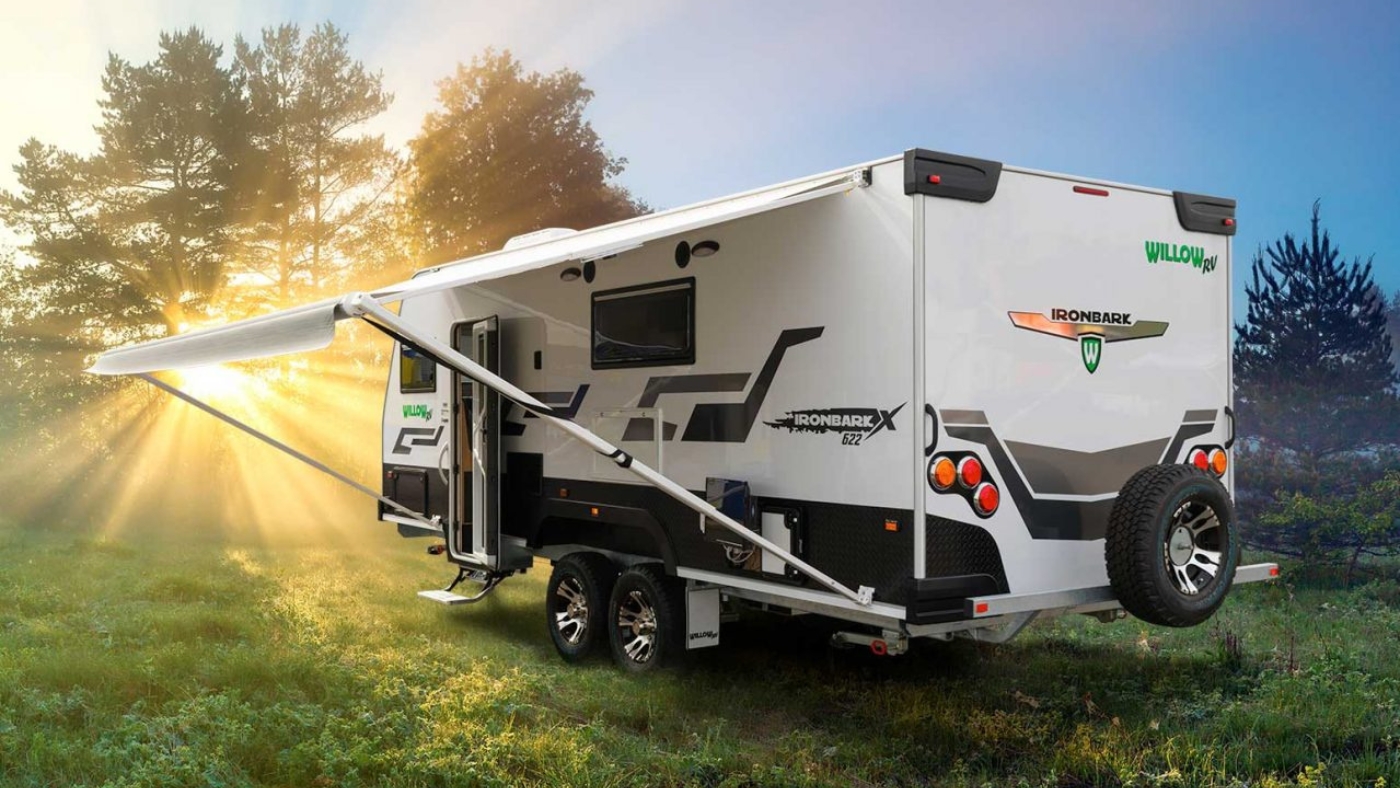 Feel like you have just walked into a luxury apartment every time you step into your Willow RV Ironbark Caravan. Featuring marketing leading construction, clever storage solution and all the creature comforts you could possibly want, this modern and spacious van is perfect for the luxury lovers out there!
The Ironbark 622X gives you the freedom to travel frequently to all of your favourite places, with the added enhancement of the space creating slide-out bed, you'll be able to stay there for longer! The open plan living space combined with large rear ensuite with separate toilet and shower makes it a highly desirable design for weekender's or extended travellers who want to explore Australia in style.
You can keep comfortable with dual air-conditioning and heating, modern and sleek furniture and we can't leave out the pure comfort of your full queen size bed with innerspring mattress. There's no compromise in the Ironbark, just a long list of standard features that traditionally, you'd be charged extra for.
Our van walls, floors, roofs and furniture are all machined using the latest computer numerically controlled technology. We take pride in our focus on the details and exceptional functionality within every design. Combined with our tough and lightweight composite internal cabinetry material, your new van is durable and looks great thanks to our modern and fresh interior designs – plus, you can travel with confidence, happy in the knowledge that your van is hail and dent resistant!
Explore the Ironbark today and discover a new way of luxury travel.