Enjoy the journey in your new Conifer caravan from Willow RV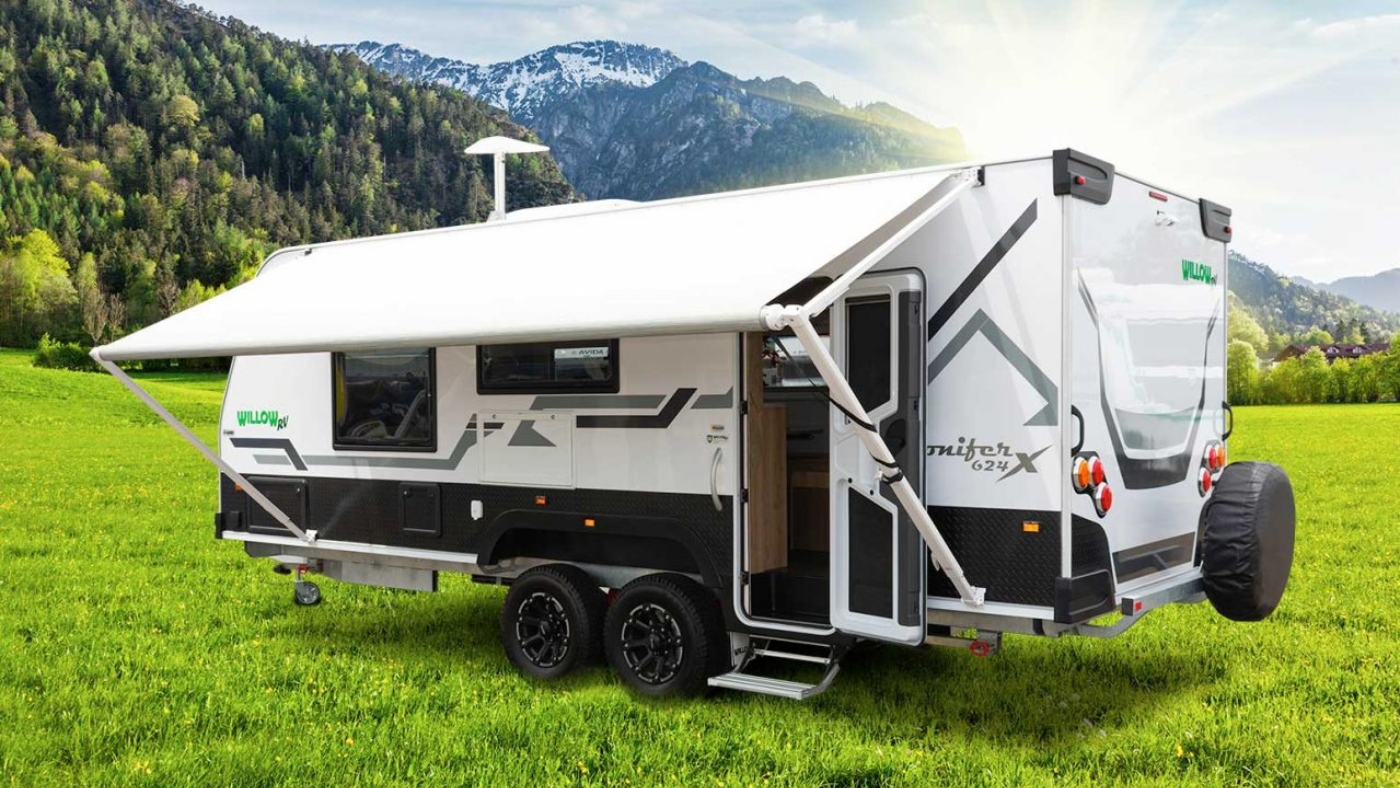 Enjoy a long list of high-quality features and benefits, as standard, from roof to road with the Willow RV Conifer caravan range. Offering multiple models and floor plans that sleep between 2 and 6 people, your Conifer caravan is the perfect travelling companion!
A true reflection of our design philosophy – quality and innovation – the chassis is extremely tough, made of fully welded, galvanised steel. Surprisingly lightweight and super smooth to tow, your Conifer will gladly follow wherever you venture, and once you arrive at your destination, simply relax and unwind without a care in the world.
You can keep comfortable with dual air-conditioning and heating; modern and sleek furniture and all the creature comforts you want in a touring van. With a model to suit the couple who wants everything, through to the family that needs room to grow, you can be assured that these tough, yet comfortable vans are exceptional value for money and built to last!
Our van walls, floors, roofs and furniture are all machined using the latest computer numerically controlled technology. We take pride in our focus on the details and exceptional functionality within every design. Combined with our tough and lightweight composite internal cabinetry material, your new van is durable and looks great thanks to our modern and fresh interior designs – plus, you can travel with confidence, happy in the knowledge that your van is hail and dent resistant!
With your choice of Cross Country or Adventure X, why not explore the Conifer caravan range from Willow RV today and discover a new way to travel.